IQAA HAS BECOME A FULL MEMBER OF THE EUROPEAN ASSOCIATION FOR QUALITY ASSURANCE IN HIGHER EDUCATION (ENQA)
Based on the results of the external review conducted on 11-13 October 2016, the expert panel of the European Association for Quality Assurance in Higher Education (ENQA) has confirmed substantial compliance of the IQAA's activities with the Standards and Guidelines for Quality Assurance in the European Higher Education Area (ESG-2015). At its meeting of 13-14 February 2017, the Board of ENQA agreed that IQAA met the necessary requirements for being granted full ENQA membership for five years.
On 3 March 2017, IQAA received an official letter confirming the full membership status in ENQA. This decision shows acknowledgement of IQAA's achievements in quality assurance in higher education and expression of high credence from the European Association.

IQAA has been an affiliate of ENQA since 2008. Our intention to become a full member of ENQA was natural due to special standing and status of the Association at global level. Thus, full membership in ENQA was identified as one of the key goals in the IQAA's Strategy of Development 2015-2018. In our activities we are oriented on ENQA as a main think tank of the European quality assurance in higher education.

The Independent Kazakh Agency for Quality Assurance in Education expresses sincere gratitude to all the experts, higher education institutions, partners and stakeholders, who made a contribution to the development and advancement of the Agency at international level.

Information on IQAA's membership in ENQA is available on the ENQA's official website here.
---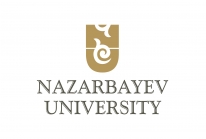 01. 06. 17
On 1 June 2017, the representatives of IQAA took part in the session on Nazarbayev University experience translation "Institutional Quality Assurance and Enhancement Processes" in the framework of the VI Eurasian Higher Education Leaders' Forum
During this session the following topics were discussed: 1. EUA Institutional Evaluation Process at NU (European University Association); 2. NU Program Approval and Modification Processes;
---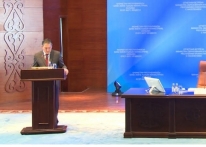 31. 05. 17
On 31 May 2017 the President of IQAA took part in the reporting meeting of the Minister of Education and Science of the Republic of Kazakhstan Sagadiyev E.K. with the citizens
In the course of the meeting, the Minister presented the information regarding the activities and perspective plans of the department. In particular, he paid a special attention of the government to the system of pre-school education and training as in his opinion
---