Current Events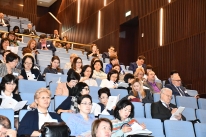 16. 04. 18
On April 6, 2018, IQAA conducted an international training seminar: "Management of Internal Quality Assurance System in Higher Education" at Nazarbayev University, with the participation of national experts in the field of quality assurance along with the international European experts.
The seminar presented the theoretical foundation of internal quality assurance system, the best practices of internal quality assurance systems at foreign universities, as well as the Kazakhstani universities' experience in internal quality assurance. The staff of the IQAA have done a great work. An…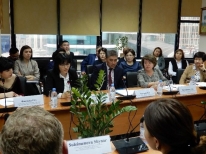 11. 04. 18
On April 7, 2018, IQAA conducted the National Discussion on Amendments to the legal acts concerning the legal framework for the training of PhD candidates in higher education institutions within the project "Promoting the internationalization of research through the establishment and functioning of a third-cycle quality assurance system in accordance with the European Agenda integration".
Representatives of the Ministry of Education and Science of the Republic of Kazakhstan, a representative of the Erasmus + office in Kazakhstan, as well as the representatives of 32 universities of the Republic of Kazakhstan took part in this discussion. The meeting was opened by…