International Forums, Conferences

The Education and Training Quality Authority (BQA) in the Kingdom of Bahrain is hosting the INQAAHE Conference 2017 "Between Collaboration & Competition: The Promises & Challenges for Quality Assurance in Higher Education" on 27 February - 2 March 2017.
The European Universities Association (EUA) 2017 Annual Conference will take place in Bergen, Norway on 6-7 April, 2017. The theme of the conference for this year is "Autonomy and freedom: the future sustainability of universities". The conference will discuss how autonomy and freedom of universities can be linked to address the current political, economic and societal challenges in Europe.
The 7th ENQA Members' Forum, hosted by the Norwegian Agency for Quality Assurance in Education (NOKUT), will take place on 4-5 May, 2017 in Oslo, Norway.
4) The Annual International Conference of the Asia-Pacific Quality Network (APQN) "New Horizons: Dissolve Boundaries for a Quality Region" will take place in Moscow, Russia with the support of the National Centre for Public Accreditation (NCPA, Russia) on May 26-27, 2017.

The main topics of the conference are Quality Assurance and Pursuit of Excellence, New Approaches for Quality Assessment in Higher Education, Internal Quality Assurance in Higher Education Institutions, Quality Assurance of Cross-border Higher Education.
On January, 25 – 27, 2016, in Washington D.C. CHEA conducts annual international conference "The Future Is Now: Where Is Accreditation?"

The themes of plenary sessions are:

1. The Status of Reauthorization of the Higher Education Act and Accreditation

2. "New" Ideas for Accreditation: Differentiated Review, Multiple Paths to Student Aid, Multiple Gatekeeper

Additionally, CHEA will run the Annual meeting of CHEA International Quality Group on January, 27-28, 2016.
EMOOCs 2016 Conference, will be held on February, 22-24, 2016, in Graz (Austria). The conference will include three tracks: Institutional and Corporate, Experience, Research and a Pre-Conference MOOC.
On April, 7 – 8, 2016, the annual EUA 2016 conference "Bricks and clicks for Europe: building a successful digital campus"
aims at discovering the way of Europe's universities in developing comprehensive "bricks and clicks" strategies and how they overcome the challenges in becoming more interactive and interconnected. The conference is hosted by the National University of Ireland, Galway, Ireland
European Association of Research and technology organizations conducts annual conference "EU Innovation Policy: Today's Challenges for Innovation Infrastructures within EU Innovation Ecosystems and Industrial Value-chains" on 18-19 April 2016, hosted by TNO in the Hague, Netherlands.
On April, 21-22, 2016, in Belgrade (Serbia) EURASHE is arranging its 26th Annual Conference titled 'Centres of cooperation striving for excellence: professional higher education and the world of work. It is co-organised by EURASHE, the Conference of Academies of Applied Studies Serbia (CAASS).
On April, 28-29, 2016, in Budapest, Hungary, 6th ENQA Members' Forum will be hosted by the Hungarian Accreditation Committee (HAC).
On May , 3 – 4, 2016, in Berlin, Accreditation Agency for Degree Programs in Engineering, Informatics/Computer Science, the Natural Sciences (ASIIN) plans to conduct the annual international conference "Quality Assurance in Higher Education - the unsolved Mystery of its untapped Potential" How can we jointly tackle the five remaining grand challenges?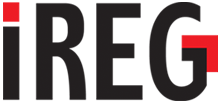 On May, 4-6, 2016 - IREG-8 Conference: University Rankings and International Academic Relations - a Bridging Tool or a Hindrance? will take place in Lisbon, Portugal

On May, 22- 24 , 2016, the International Network for Quality Assurance Agencies in Higher Education (INQAAHE ) will arrange its Forum "Quality Assurance in Higher Education in Challenging Times"
On May,26- 27, 2016, Natadola, Fiji, ASIA-PACIFIC QUALITY NETWORK runs international conference "Sustainable Development of Quality Assurance in Higher Education"


Core discussed issues are:

- Quality Assurance and Sustainable Development: the Benefits of Sustaining EQA, IQA, Qualifications Framework and Peer Review System .

- Higher Education Trends and Accountability of QA in Asia Pacific in Terms of Productivity, Equity and Cost .

- Quality Assurance of University Governance and Management.
On June, 16 – 17, 2016, the largest even for all stakeholders in doctoral education, 9th EUA-CDE Annual Meeting will take place at Rovirai Virgili University, Tarragona, Spain.
3rd EUA Funding Forum will be held on October, 6 – 7, 2016, at University of Porto, Porto, Portugal. The forum is an exclusive, comprehensive platform open to all higher education funding stakeholders – universities and students, public authorities, public and private funders and partners.
On November, 17-19, 2016, in Ljubljana (Slovenia) the 11th European Quality Assurance Forum, will be held. It will be hosted by Slovenian Student Union.