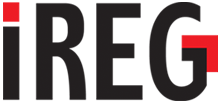 On October 12, 2009 in Brussels (Belgium) the IREG Observatory on Academic Ranking and Excellence was officially registered as a legal body of the international non-commercial association.
The founders of the IREG-Observatory are the following organizations:
– University of Maribor (Slovenia);
– Polish Educational Fund "Perspectives" (Poland);
– Center for Higher Education Development (CHE, Germany);
– Consulting Company «Shanghai Ranking» (China);
– Independent Slovak Academic Ranking and Rating Agency (ARRA, Slovakia);
– Independent Kazakh Agency for Quality Assurance in Education (IQAA, Kazakhstan);
– Babeș-Bolyai University, Cluj-Napoca (Romania);
– Research and scientific institute of applied information technologies at the National Technical University of Ukraine (Ukraine);
– Journal «U.S. News & World Report» (USA).