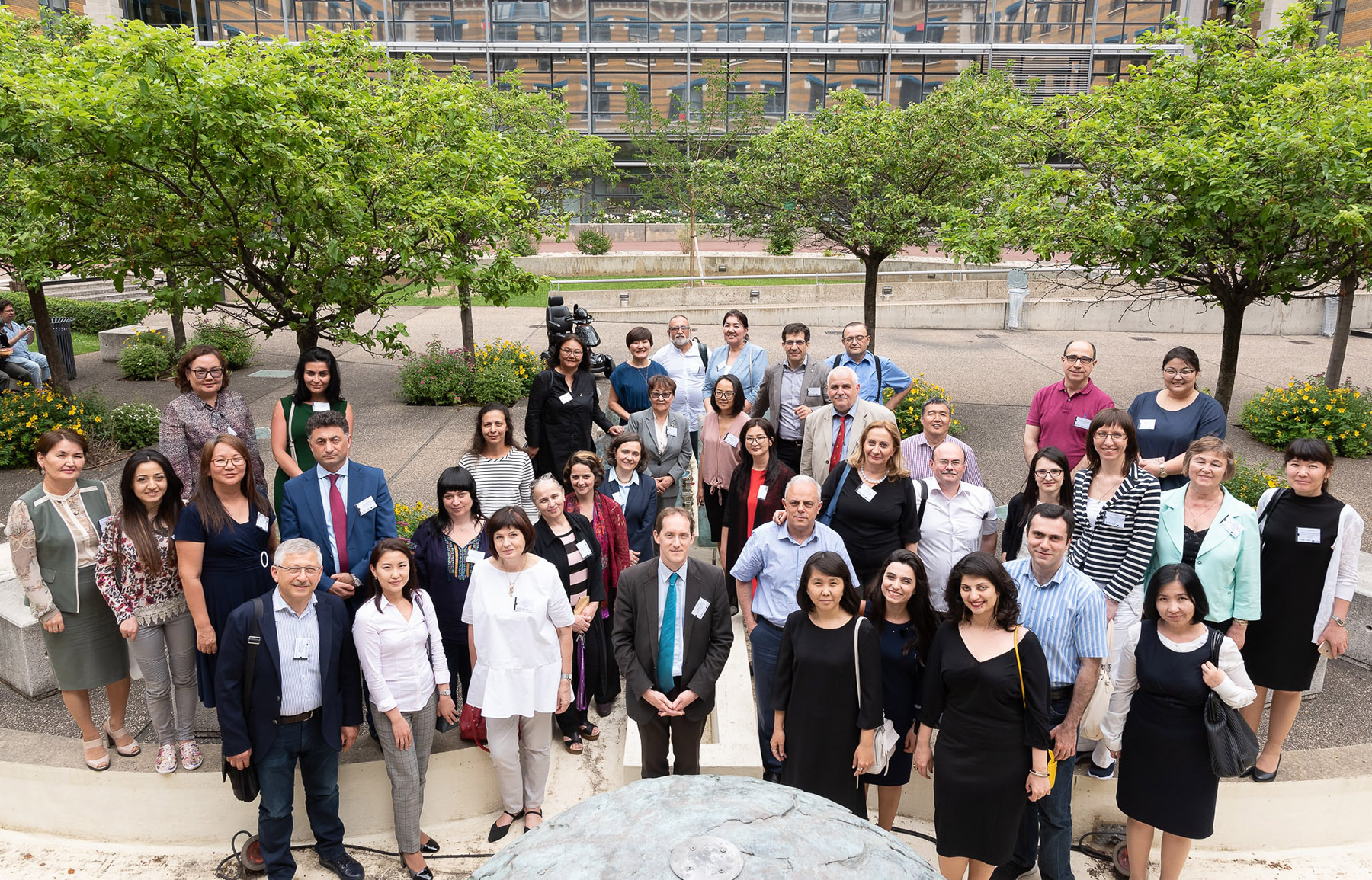 On May 30-31, 2018, within the framework of the Erasmus + project "Promoting Internationalization of Research through Establishment and Operationalization of Cycle 3 Quality Assurance System in line with the European Integration" (C3QA), a session on "Construction of Internal and External Quality Assurance Tools" was held in Lyon (France). The Independent Agency for Quality Assurance in Education (IQAA) was represented by the members of the C3QA project working group A.Tadjibaeva and A.Assylbekova.
At the beginning of the training workshop, project participants from France, Spain, Poland and Armenia shared their experience on using internal quality assurance tools for doctoral programmes in their countries. During the event, there were practical seminars on the use of internal quality assurance tools in each partner country.
The second day of the session included group works by countries in order to exchange experiences in using external quality assurance tools in the framework of the "Standards and Guidelines for Quality Assurance in the European Higher Education Area" (ESG) Part 2 and 3. The members of the IQAA project working group presented their application practice of external quality assurance tools for doctoral programmes to project participants.
Additional information on this event is available on the official C3QA project website.