On December 14, 2018, on the eve of the Independence Day of the Republic of Kazakhstan and the New Year, as well as within the charity campaign, the Independent Agency for quality assurance in education provided charitable support without charge to the KSU "Social service Center "Nurly Zhurek" in Astana.
The President of the Agency, Professor, Dr. Sholpan Murtazovna Kalanova congratulated employees and pupils of the Center – orphans and disabled children on the upcoming holidays, wished everyone health and well-being, and gave them a Samsung 43" N5300 Smart TV for training and watching.
Fast, convenient and intelligent way to control Smart TV allows not only to watch TV channels and movies, go online using Wi-Fi, but also to connect to Youtube, also on its screen it is possible to view photos from smartphone.
The management of the Center "Nurly Zhurek" assured that this TV will be installed in the hall for public use and will be used both for watching and teaching children.
The children performed with a concert number, after which they took a photo for memory.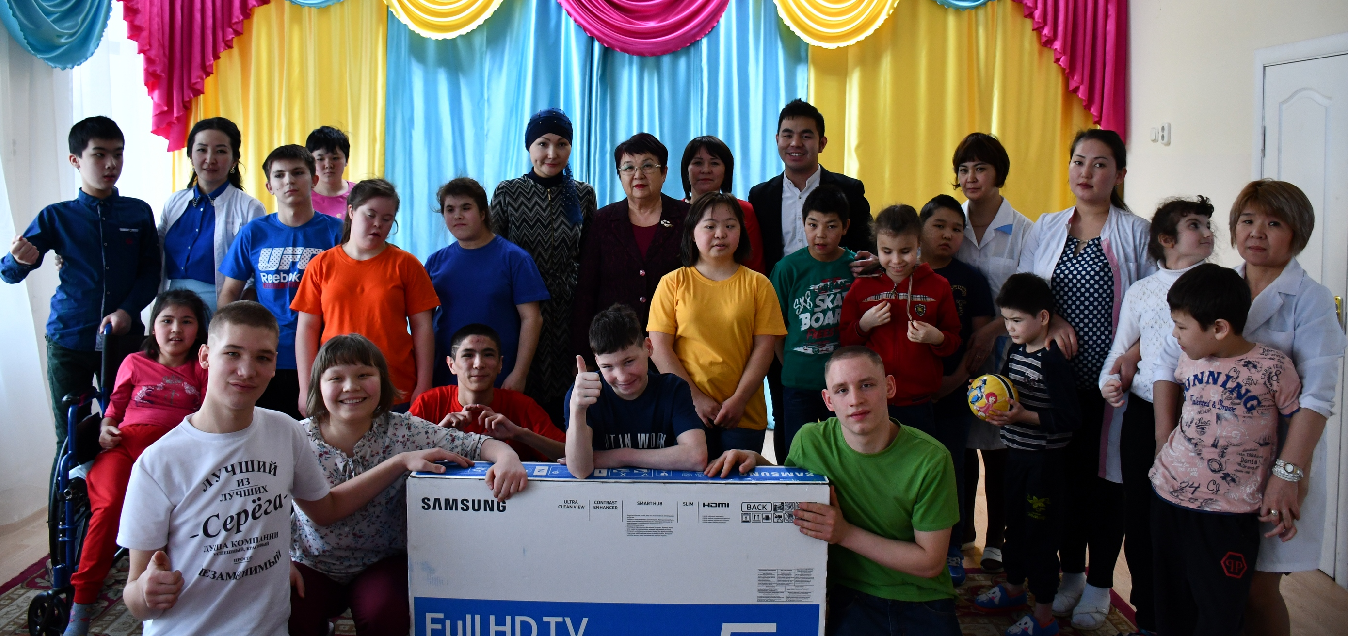 On December 13, 2018, the Agency provided charitable support to the "Specialized children's home" in Astana and donated climate equipment – a thermal curtain "Ballu" for the entrance door of the building, which is necessary in winter.