Student involvement in quality assurance procedures
Our agency pays a considerable attention to the active participation of students in the evaluation process of educational organizations and promotion of students' interests. In accordance with the Regulations of the Independent Kazakh Agency for Quality Assurance in Education (IQAA), the Accreditation Council, which takes the final decision on accreditation of expert groups on the external review, includes representatives of students. In addition, students participate in procedures of institutional and programme accreditation conducted by IQAA. The university, in its turn, represents student candidates to IQAA, who correspond to the following requirements for inclusion in the group of experts on the external assessment.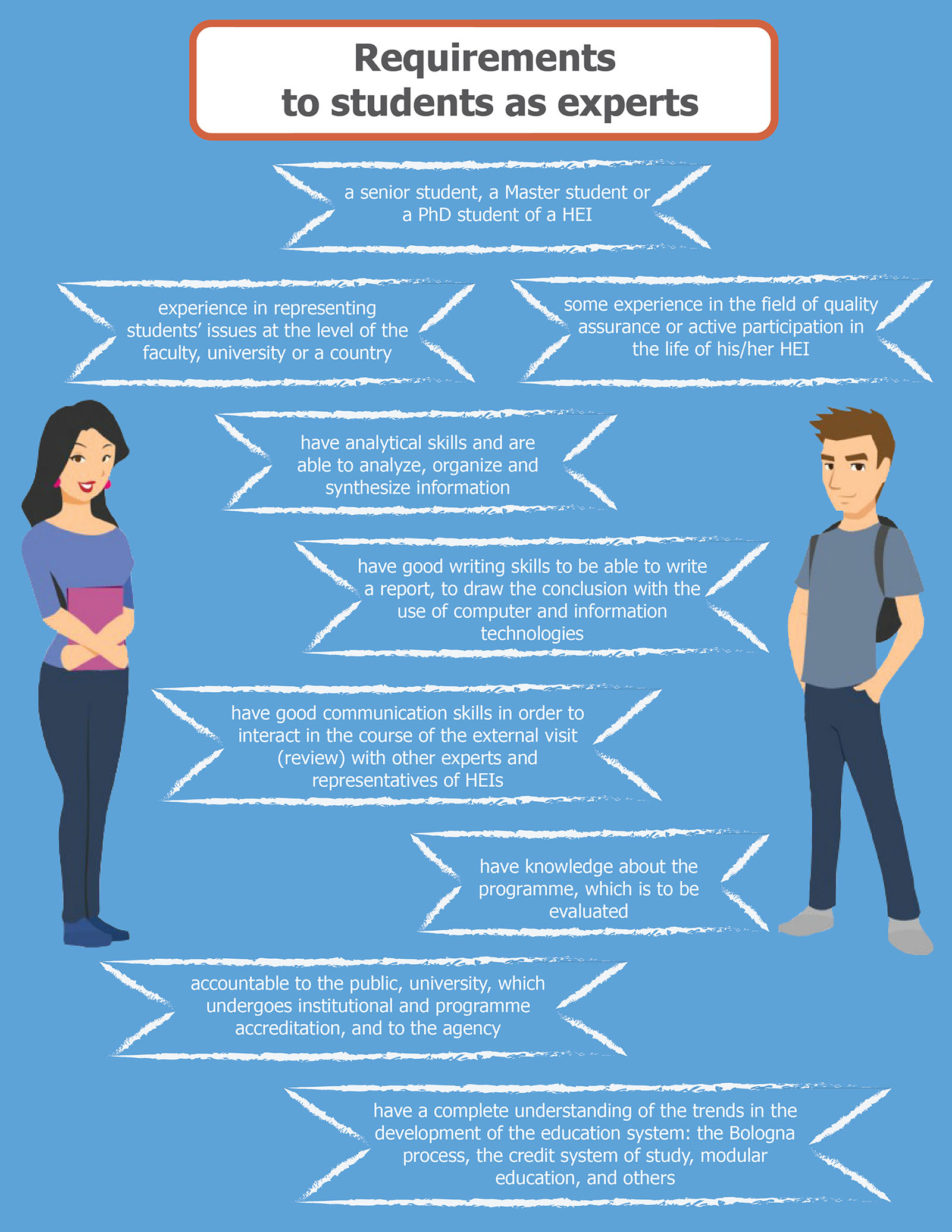 Students carry out several functions as members of expert groups during the external reviews of educational organizations and study programs:
Firstly, representatives of students evaluate a situation from their perspectives.
Secondly, students who are invited to join the expert group, as a rule, already have experience in doing such work either at the level of educational organizations or at the national level.
In order to train students to take part in external reviews, IQAA conducts regular training workshops for all experts, including students.
The Department of analysis and quality from IQAA develops informational videos for students, which in interactive and accessible form demonstrate different stages of conducting accreditation and explain the role of students in the process of quality assurance in education.
Students' awareness regarding IQAA activities and quality assurance procedures are conducted by the means of official pages on Facebook, Twitter, and YouTube.
Detailed information about students' participation in the process of accreditation is presented in the Guideline for students developed by IQAA.